The Catenian Association was founded in Manchester (at a meeting in St. Anne's Arcade) in 1908 with considerable assistance from the 4th Catholic Bishop of Salford, Louis Charles Casartelli,and has expanded to have over 10,000 members worldwide.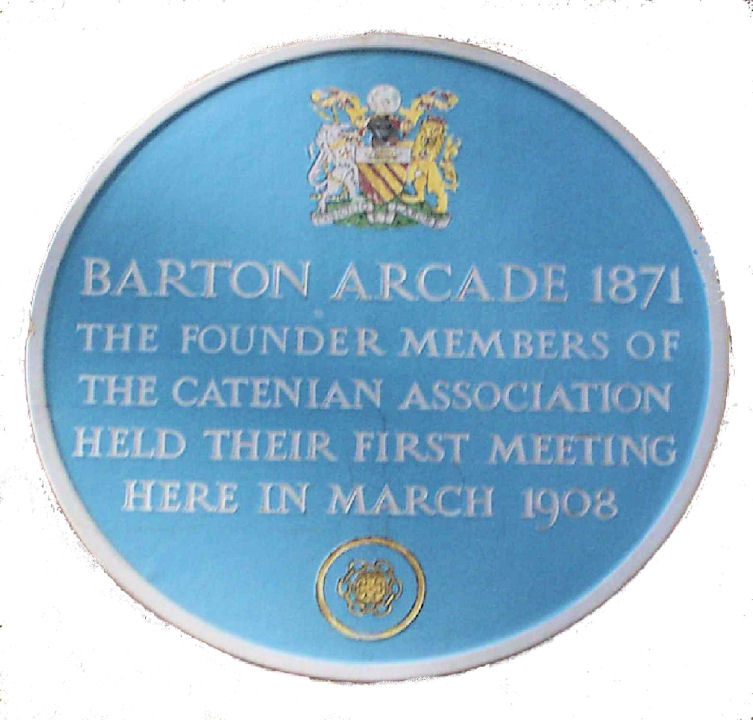 The original Manchester Circle continues to meet and is one of 9 Circles in Province 1 of the Association, which includes Circles in Davyhulme, Rochdale, Manchester North & Middleton, Salford, Bury & Rossendale, Bolton, Leigh and Wigan.
Each of the Circles meet on a monthly basis and organise a full programme of social, charitable and even golfing events. More information at https://www.thecatenians.com/
The Bursary Fund.
One of the original core aims of The Catenian Association is: "to advance the interests of young Catholics and to assist them in their choice or pursuit of their career' and it remains an important part of our ethos.
Besides providing guidance through our Schools Liaison Officers and organising events such as the National 6th Form Public Speaking Contest, we also have the Bursary Fund to provide finanacial assistance to them in undertaking charitable / educational projects both for their own development and for the benefit of more deprived members of society throughout the world. This charitable fund administered by Trustees on behalf of the Catenian Association fulfils an important part of that aim.
Typically Grants will involve providing assistance to young people to participate in voluntary projects. Of necessity, these will be part grants towards the costs incurred as we cannot attempt to fully fund the numerous applicants in their work.

Each application is considered on its merit and projects supported have been many and diverse ranging from running a play scheme for Rumanian orphans, teaching in a parish school in Tanzania, assisting the sick and infirm on Lourdes pilgrimages to refurbishing water supplies in Uganda or building an education centre in Sri Lanka. There are standard grants for young people assisting with HCPT or Diocesan pilgrimages to Lourdes.
For further information, application forms etc. please refer to Bursary Page at https://www.catenianbursary.com/