CONGRATULATIONS
are definitely in order now that Pope Francis has awarded Jimmy a well deserved Papal Knighthood for his outstanding services to charity over many years.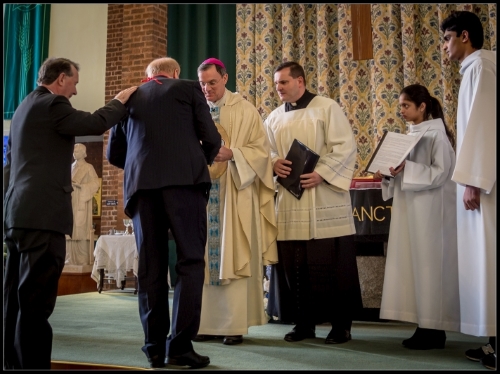 It was open house for a special Mass of Investiture of Jimmy as a Knight of the Pontifical Order of St Gregory the Great which was celebrated by Bishop John Arnold, at St. Patrick's, Rochdale, on Saturday 16th January 2016.
The Order of Service is available HERE
Pictured left at the investiture are Bishop John with Jimmy and his sponsor Lord David Alton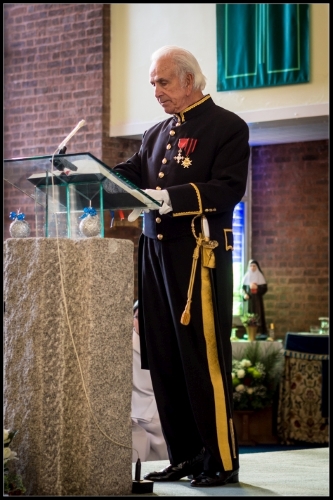 Jimmy's son, Dale and Don MacLean, the comedian, who is also a Papal Knight, both did readings at the Mass and Jimmy's other son, Fr. Frankie Mulgrew is pictured below reading the Gospel.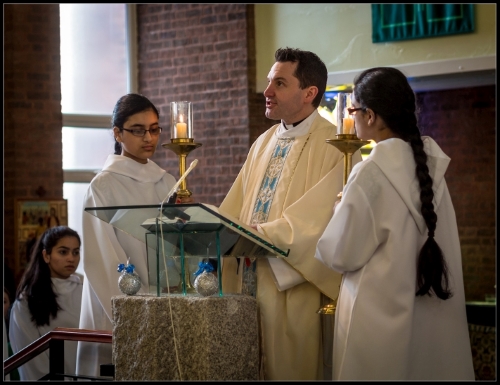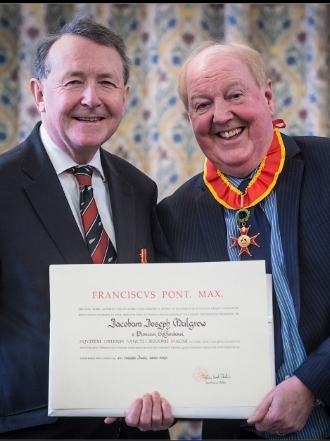 Jimmy is pictured right with Lord Alton with the Certificate of Investiture signed by Pope Francis and below with May and Bishop John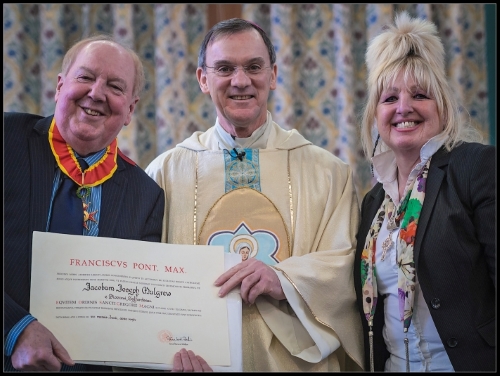 CONGRATULATIONS AGAIN ON A WELL DESERVED HONOUR - (and that is definitely worth saying twice)