Parish Pilgrimages in recent years
We include some photos (our thanks to Mike Davis) from recent Parish trips to Rome, Assisi and the Holy Land.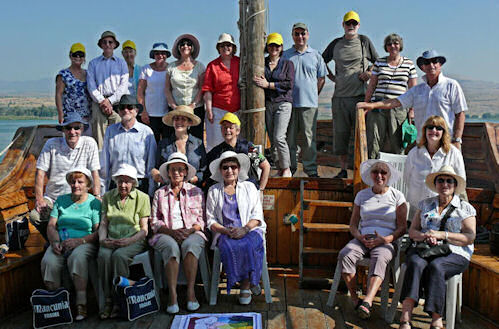 Sailing on the Sea of Gallilee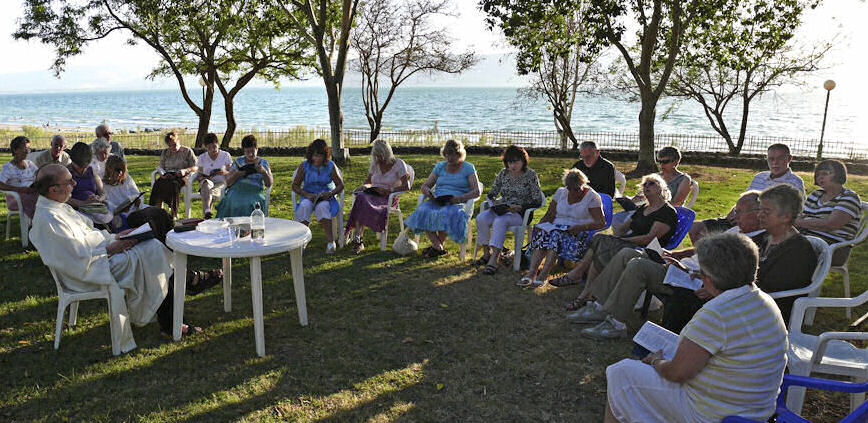 Masses at 3 very different locations.
Right in a beautiful setting at Ein Gev.


Below at the Church of St. John the Baptist and below right at the Church of St. Anne.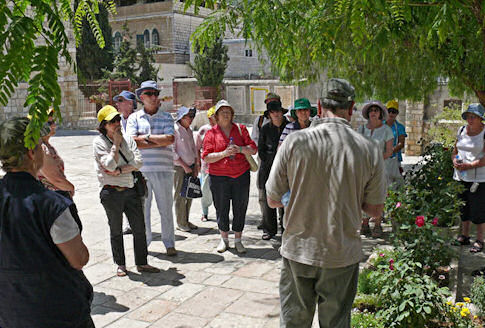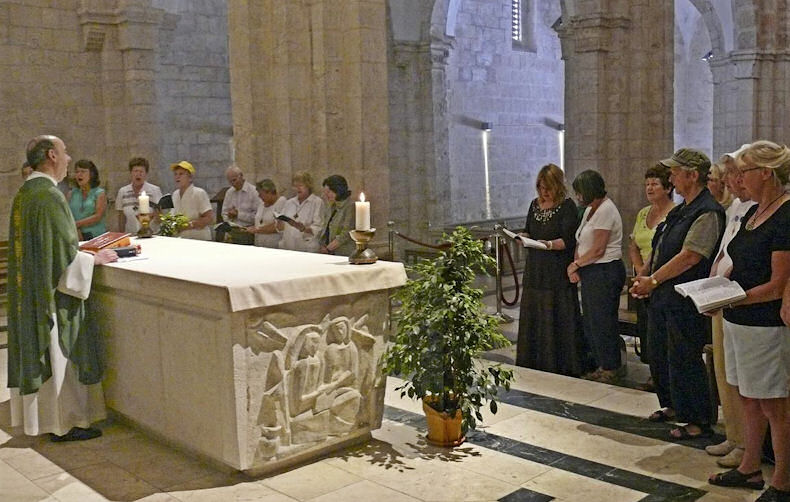 On our trip to Rome we were part of the enormous crowds at the Papal Audience in the Vatican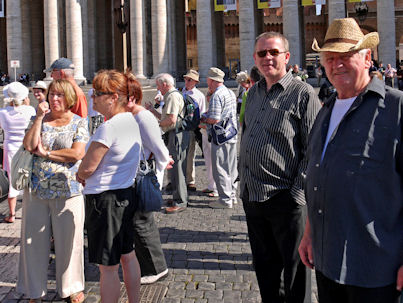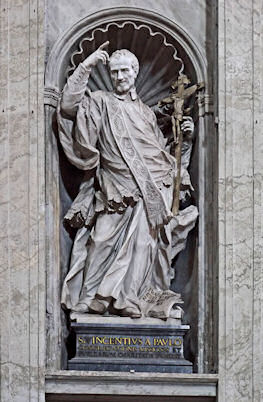 The statue of St. Vincent de Paul (right) gives a cheery wave to our group (above) waiting in the Piazza of the Vatican.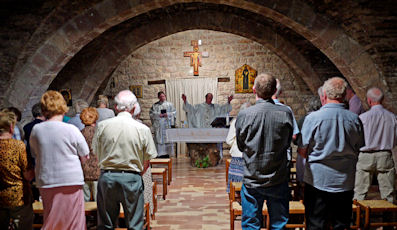 The vault of the Basilica of San Francesco was the setting for our Mass in Assisi