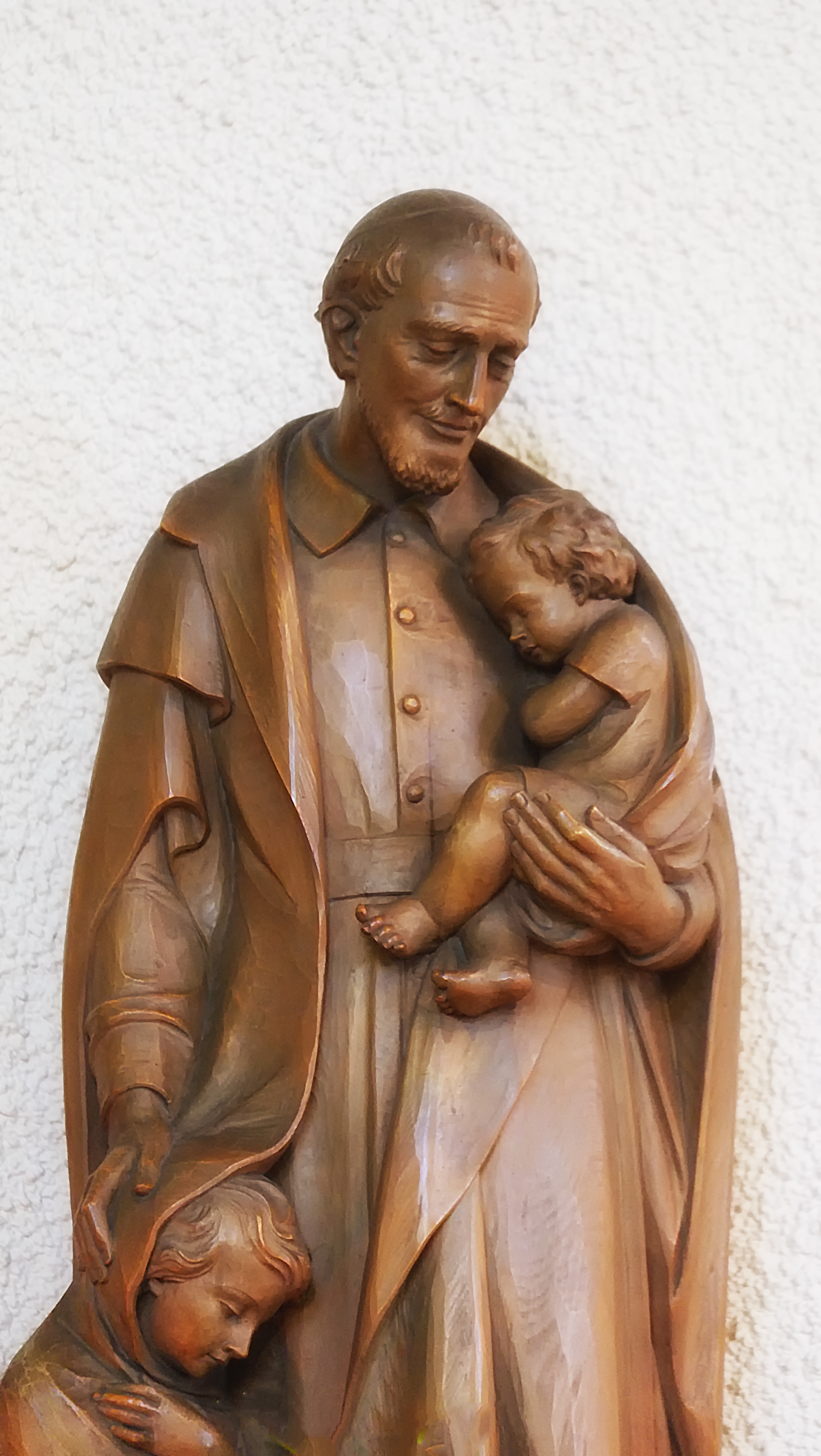 THIS WEEK

NINETEENTH WEEK OF ORDINARY TIME

Church opens half an hour before Mass

Monday 8th August: Saint Dominic, Priest

9.30 a.m.

Word & Communion

Tuesday 9th August: Saint Teresa Benedicta of the Cross (Edith Stein), Virgin and Martyr, Patron of Europe

9.30 a.m.

MASS

Wednesday 10th August: Saint Lawrence, Deacon and Martyr

9.30 a.m.

MASS for Peace

Thursday 11th August: Saint Clare, Religious

9.30 a.m.

MASS

Friday 12th August: Saint Jane Frances de Chantal, Religious

9.30 a.m.

MASS

Saturday 13th August: Saint Pontian, Pope and Saint Hippolytus, Priest, Martyrs

11.00 a.m.

MASS

6.00—6.15 p.m.

Confessions

6.30 p.m.

First MASS of Sunday

Sunday 14th August: THE ASSUMPTION OF THE BLESSED VIRGIN MARY

9.00 a.m.

MASS

11.00 a.m.

MASS
PRAYER FOR UKRAINE
We will continue to offer Mass for the people of Ukraine and for peace each Wednesday (when not impeded by a funeral Mass) for as long as is necessary. If you have family, friends or neighbours who are Ukrainian or of Ukrainian heritage, please let them know that we are offering this prayer each Wednesday, and they are welcome to join us.
A STATEMENT FROM THE BISHOPS OF ENGLAND AND WALES ON SUNDAY MASS
"A beautiful hallmark of the Catholic faith is the profound desire to participate in the Holy Mass and share in the Eucharist. We do so with deep gratitude and joy. The Eucharist gives the Church her identity – "The Eucharist makes the Church, and the Church makes the Eucharist." It enables us to worship Almighty God, to support each other on our journey of faith, and to be a visible sign of faith in the world. This hallmark is supported and strengthened by the precept that our fundamental Christian duty is to worship God by participating in the celebration of Mass. Attending Mass on Sundays and Holy Days is the greatest of all privileges, sometimes referred to as "the Sunday Obligation." Since the beginning of the Covid pandemic, until the present time, we have shared with you our judgment that the situation of the last two years has meant that the Sunday Obligation has been impeded and has needed to be fulfilled in other ways. We thank God that this situation has now changed. The pressing challenges of the pandemic have lessened significantly. Most people have resumed the wide range of normal activities, no longer restricted by the previous Covid measures. We therefore believe that the reasons which have prevented Catholics from attending Mass on Sundays and Holy Days of Obligation no longer apply. We understand there will still be some members of our congregations who, for reasons of health, do not feel safe enough to return to Mass. It has always been the understanding of the Church that when the freedom of any Catholic to attend Mass in person is impeded for a serious reason, because of situations such as ill health, care for the sick or legitimate fear, this is not a breach of the Sunday Obligation. Our Catholic people and parishes have benefitted during these difficult times from the online streaming of Mass and other services. "Virtual viewing" of Mass online does not fulfil the Sunday Obligation. It may, however, be a source of continual spiritual comfort to those who cannot attend Mass in person, for example those who are elderly and sick, for whom the obligation does not apply. In this context, we recognise gratefully the ministry of those who administer Holy Communion to the elderly, sick and housebound. We are grateful to our clergy, religious and lay faithful who have served our parishes, schools and communities with dedication and distinction throughout this pandemic. Now we look forward with renewed faith and confidence. In the Holy Sacrifice of the Mass, the Lord's Supper, the Lord Jesus entrusted to us the precious gift of Himself. With humility, we glory in being a Eucharistic people for whom attendance at Mass is essential. Looking forward to the forthcoming feast of Pentecost, we now invite all Catholics who have not yet done so to return to attending Mass in person. As the Church needs the witness of the presence of each person, so too each believer needs to journey in faith and worship with their fellow disciples. Nourished by our encounter with the Risen Lord Jesus, fed with His Word and His Body and Blood in Holy Communion, and supported by the presence of each other, we receive strength week by week, to serve the Lord and glorify Him with our lives."
CORONAVIRUS RULES: There are currently no "rules" regarding preventative measures in Church - but the advice still stands to be aware of others. Communion is still only to be given under one kind. There is no "social distancing" in Church and mask wearing is a matter of personal choice. The most important guidance is still that if you or someone in your household test positive for Covid -19 you should not come to Church. Similarly if you or someone in your household displays symp-toms you should not attend.
Refreshments after Mass: Everyone is very welcome to stay behind after Sunday morning Masses and share a cuppa! Tea and Coffee are served in the Parish Centre on the opposite side of the carpark after 9.00 a.m. and 11.00 a.m. Masses.
If you would like Father James to light a candle for you or your family please send an email to
nordencatholic@outlook.com .
NEWS AND NOTES
PARISH CENTRE: The Parish Centre is open for parish use and outside bookings.
Please contact Robert Allen on 0758 320 7810 for all enquiries.
Oh, and the toilet in Church is available too!
We have resumed refreshments after Sunday Masses, and our social activities are also resuming—see News Section for a note on "Getting Together."

Please pray for each other, and especially those who are ill or afraid. If you require help please do not hesitate to telephone
Father James on 01706 645361

Please pray at home, watch YouTube or online services if you can, and if the vaccination programme does all that has been promised it won't be long before we are heading back to some degree of normality. In the meantime, please stay safe! With my constant prayers and best wishes,
Fr James. Saint Vincent de Paul, Norden (01706 645361)