23rd APRIL 2017, 2nd SUNDAY OF EASTER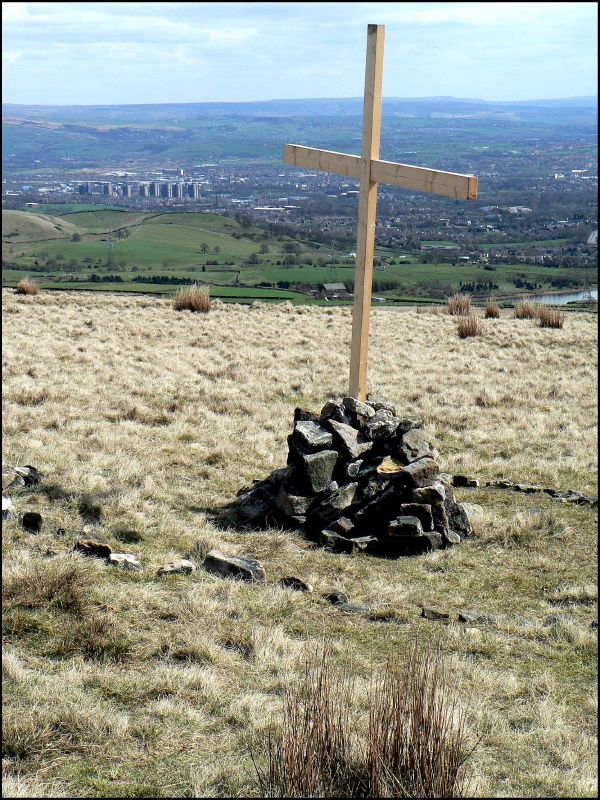 As a witness of faith on Palm Sunday we joined with other local Churches to carry a simple wooden cross from St Vincents to the top of Knowl Hill and erect it there to remind us of the triumph of the Cross over evil. Read more...

Sadly, the vandals have broken the cross beam, damaged the supports and scattered the stones. We have managed a repair of sorts and we ask for your prayers for these misguided souls
In the following week - Holy Week - we celebrated the Sacred Triduum of the journey from the Last Supper through the Passion and Death of Christ on the Cross to His Resurrection on the third day, Easter Sunday. Often people forget that Easter is not just a day, but a season - the longest in the Church's year, in fact!
The readings of this Season have their origins in the instruction given to converts in the early Church: in Lent, the readings were the basis of catechesis on the forthcoming baptism; in Easter the readings are a type of teaching where the newly baptised learn through taking part in the celebration of the sacraments and hearing the word. On the Sundays we hear who Jesus is, and on weekdays hear about Baptism and the Eucharist. This is not just to nourish the newly converted, but to help all of us deepen our life in the risen Lord Jesus.
This Sunday we are with the disciples in the Upper Room, where eight days after the Resurrection Jesus comes among them - as he comes among us.