SUNDAY 18th SEPTEMBER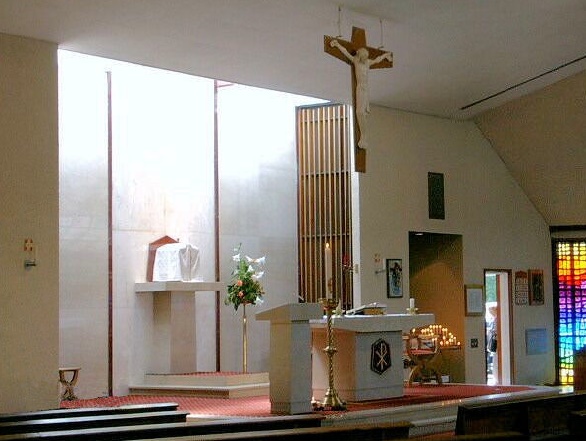 THE YEAR OF MERCY - THE BIG PICTURE
One of the resources prepared for the Year of Mercy is "The Big Picture" – a simple course that covers God's Plan for mankind in an inspirational way. One that enables each participant to have their own course material (including a DVD) and a daily meditation. so it can be fitted around your own time scale. But it is important to share with someone else.
The course lasts 12 weeks in all – and as a Parish we suggest that we'll do 6 weeks during October/November, and another 6 in Jan/February. For more information, see the website: www.thebigpicturecourse.com
We will have an introductory meeting at the Parish Centre on Tuesday 20th Sept (7:30-8:30pm) to look at some of the material, discover how many books/DVDs to order and discuss how it works for you. Most of the course will be done in your own time, with occasional meetings with other participants. If you are interested but can't make the 20th please leave your name & phone no with Fr Paul or Mike Davis.

FR. RICHARD HOWARD


We wish Fr. Richard every blessing as he takes up his first appointment in the diocese as assistant priest to Fr. Simon Stamp at St. Anne's Accrington.
May God bless him at this time and throughout his priestly ministry.

PARISH MEETING AND DIOCESAN RESTRUCTURING
Following on from our own parish meeting and Bishop John's meeting throughout May with all the clergy, the proposals have been published and were made available for comment after Masses on the 10th of July. As these are quite far reaching restructuring proposals so as to prepare the way for future growth, it is important that your comments are submitted on these proposals by the 14th October.
In view of the importance of possible changes for our deanery and dioceses, we have added a separate web page HERE to collate as much information as possible in the one location. The page can also be accessed via the menu at the top of the page.
It has links to download the document and to submit your comments and also has a comprehensive summary of the comments and suggestions from our own parish meeting on 3rd May. DEADLINE DATE - OCTOBER 14th