Davyhulme Circle celebrates its Golden Jubilee in 2016 and continues to be a thriving group with a full social calendar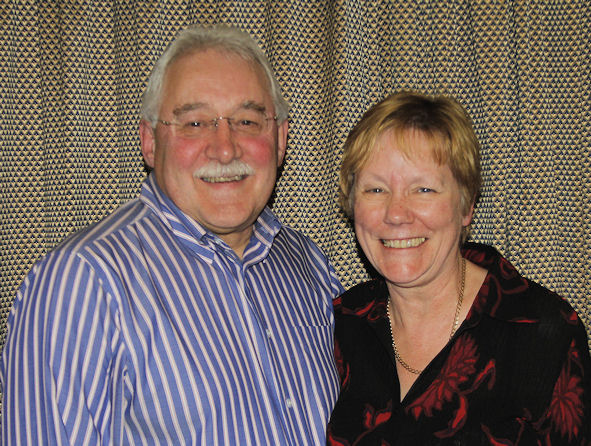 Phil Brown (pictured here with Linda) has been installed as our President for the current year. We are particularly pleased that Phil's talents and commitment to the Association have been recognised by his election to Grand Council (the Catenian executive committee).
We see ourselves as a Catholic social group and therefore fund raising is very much a sideline to our social activities rather than the main objective.
Phil has taken the view that Circle Charities this year will be nominated by the member, who is organising a particular event and so far we have raised funds for the Trafford Diabetic Unit, The Bursary and Benevolent Funds, the SVP and for Francis House.

Neither are we geared towards Catholic Action. However, we try to encourage our members to become involved in the Lay Activities of the Church. We have a particularly successful example of brothers being involved in charitable works in CAMEO-Aid, a Charity (founded by Brother Tom Power of Davyhulme Circle) working with communities in East Africa. Click on the link to get a flavour of the tremendous work they are doing to meet the basic health and education needs of children in Uganda, Kenya, South Sudan and neighbouring countries.