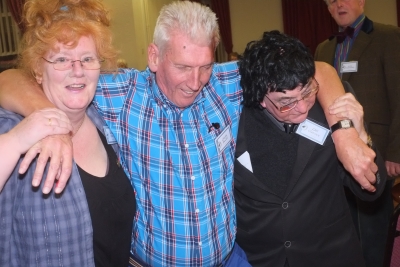 Our Murder, Mystery Evening at Sacred Heart rivalled Midsomer for the number of dead bodies in a short space of time.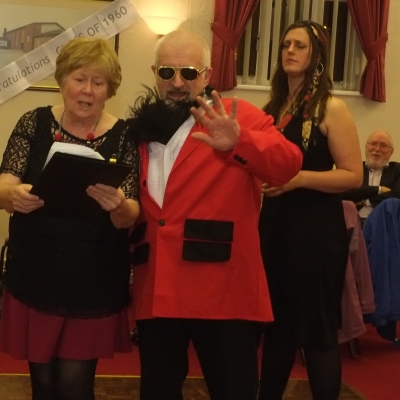 John Colligan's version of a corpse following a highly dramatic death scene is ok but for the happy smile (above) and our guest artiste, Ged Collins from Middleton & Nth Mcr Circle, is overacting and overdressed as well as causing some difficulties for the "Organiser of the class reunion", Briege Sivills, while we see different reactions from Harry and daughter in the background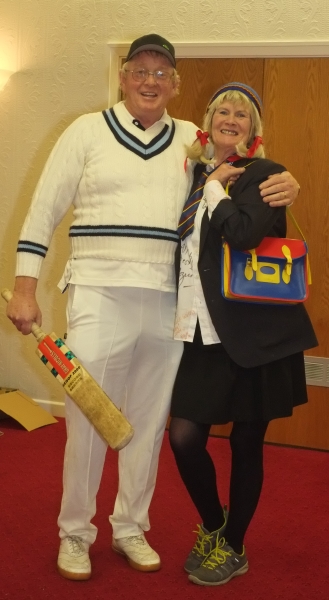 Anne Lillis really entered into the spirit of things while husband Brian insisted on bringing a cricket bat for defense and needs to apologise for stretching his son's cricket jumper well beyond its design size.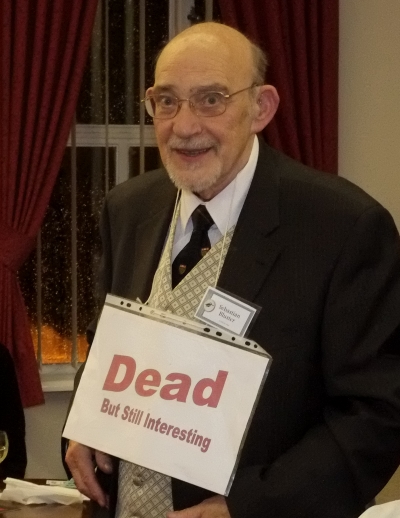 John Welsh one of the recently murdered players (conveniently labelled) showing no ill effects.

Many of the audience really entered into the fun of the evening by dressing up to suit the occasion even if ever so slightly.
A great night was had by all and we made £650 for Cafod